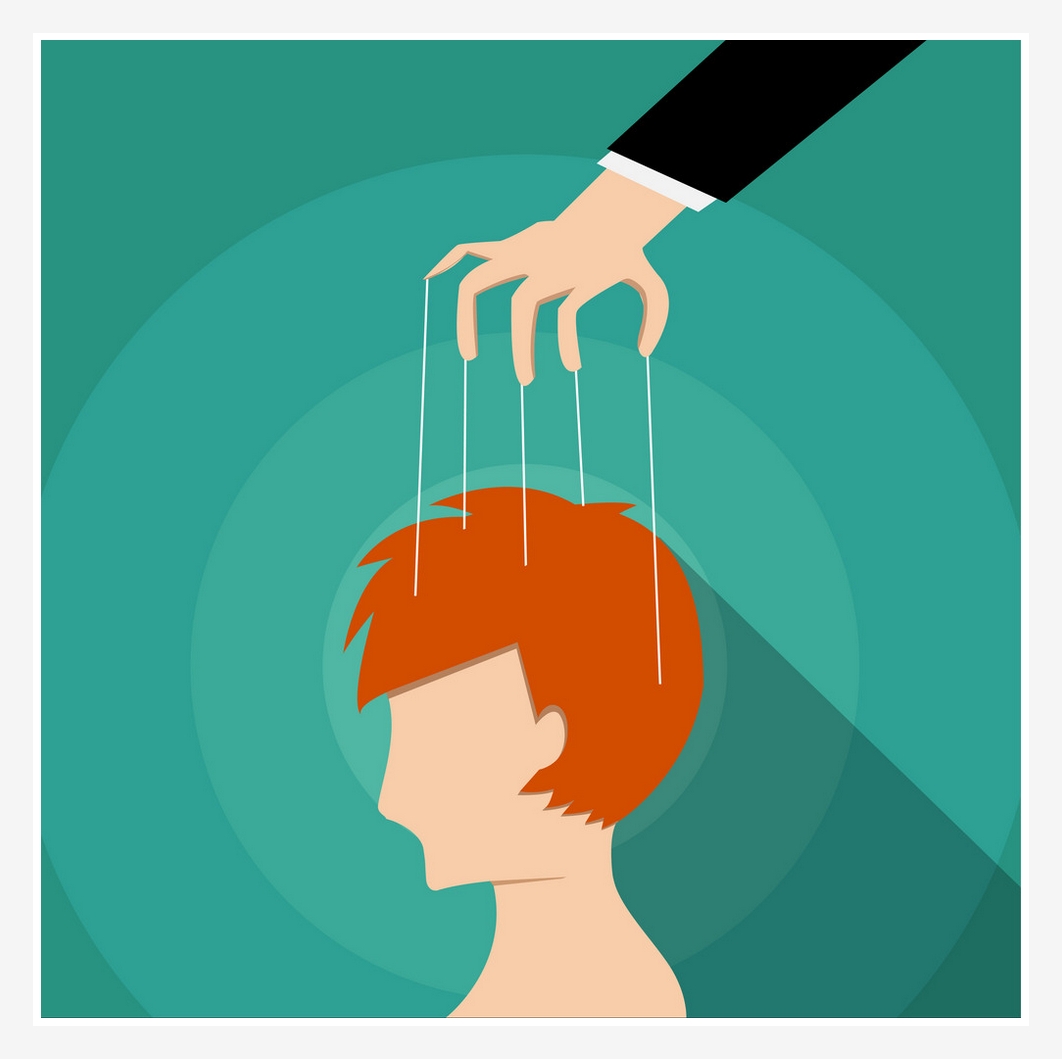 Son silencieux
Le son silencieux d'Oliver Lowery, brevet américain 5,159,703, est la méthode actuelle pour le « son subliminal ». « Silent Sound » a remplacé le son subliminal « time slice », dans lequel de petites tranches d'un message subliminal étaient insérées dans un flux audio, par exemple au cinéma ou à la télévision, pour influencer l'auditeur. Silent Sound est mixé avec de l'audio dans des endroits comme les systèmes de musique de fond des grands magasins pour décourager le vol à l'étalage.
Bien que des améliorations aient été développées, un encodeur vocal Silent Sound prend un message vocal et utilise un circuit similaire à un changeur vocal téléphonique pour augmenter la fréquence de la voix près (mais sans dépasser) la limite supérieure de l'audition humaine. L'auditeur entend une tonalité aiguë fluctuante, et aucun mot ne peut être discerné, consciemment.
Cependant, le cerveau peut inconsciemment décoder les mots. Le cerveau profite du fait que près de la limite supérieure de l'audition, la sensibilité aux fréquences diminue. La courbe de sensibilité est inclinée vers le bas dans la plage de fréquences Silent Sound, environ 14 000 à 16 000 Hertz (cycles par seconde). Pour les lecteurs connaissant les circuits de détection radio, la récupération du son à partir d'un signal vocal modulé en fréquence (FM) converti se fait en utilisant le « slope tuning « Silent Sound » n'est pas un dispositif traversant seul par sa paroi. Cependant, lorsque Silent Sound est transmis à une cible par l'intermédiaire d'un émetteur voix contre crâne à travers un mur, si la cible est susceptible d'être hypnotisée (beaucoup de gens le sont), les processus de pensée et la personnalité de la cible pourraient être gravement perturbés au fil du temps, et la cible n'aurait aucune idée du pourquoi cela se produit, puisque le son est essentiellement silencieux. La cible peut entendre un son aigu ou un sifflement, mais pas de mots. La cible serait beaucoup moins capable de résister aux suggestions hypnotiques qu'avec un discours audible.
Il est à noter que de nombreuses cibles déclarent entendre des sons aigus ou des sifflements fréquents ou constants. (Je sais que je le sais)
La suggestion hypnotique subliminale  » Silent Sound  » peut également être ajoutée à l'écoute de la télévision câblée ou de la radio d'une cible, ou même simplement envoyée comme son dans l'air.
---
Oliver Lowery's silent sound, U.S. patent 5,159,703, is the current method for « subliminal sound. » « Silent Sound » replaced « time slice » subliminal sound, in which small slices of a subliminal message were inserted into an audio stream, such as at movie or on TV, to influence the listener. Silent Sound is mixed with audio in places like department store background music systems to discourage shoplifting.
Although enhancements have been developed, at its simplest, a Silent Sound voice encoder takes a spoken message, and uses a circuit similar to a telephone voice changer to raise the frequency of the voice up near (but not exceeding) the upper limit of human hearing. The listener hears a fluctuating high-pitched tone, and any words cannot be discerned, consciously.
However, the brain can subconsciously decode the words. The brain takes advantage of the fact near the upper limit of hearing, the sensitivity to frequencies drops off. The sensitivity curve is sloped downwards in the Silent Sound frequency range, roughly 14,000 to 16,000 Hertz (cycles per second.) For readers with knowledge of radio detector circuits, recovering audio from a frequency modulated (FM) converted voice signal is done using « slope tuning « Silent Sound » is not a through-wall device by itself. However, when Silent Sound is transmitted to a target by way of a voice to skull through-wall transmitter, if the target is susceptible to hypnosis (many people are), the target's thought processes and personality could be severely disrupted over time, and the target would have no idea why this was happening, as the sound is essentially silent. The target may hear a high pitched tone or hiss, but no words. The target would be much less able to resist hypnotic suggestions than with audible speech.
It should be noted that many targets report hearing frequent or constant high-pitched tones or hissing. (I know I do)
« Silent Sound » subliminal hypnotic suggestion can also be piggybacked on to a target's cable TV or radio listening, or even just sent as sound through the air.