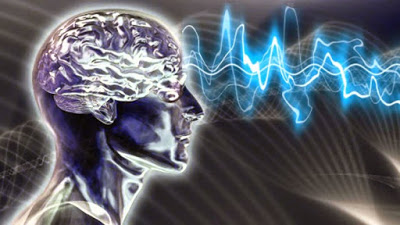 Voix à Crâne
Le succès de la voix de Joseph Sharp sur le crâne, interprété avec l'émetteur de micro-ondes pulsées du Dr James C. Lin, et annoncé publiquement en 1974 à l'Université de l'Utah, lors d'un séminaire présenté aux facultés d'ingénierie et de psychologie.
Ce séminaire et le principe de fonctionnement de l'expérience réussie de Sharp ont été décrits dans la revue « American Psychologist » de mars 1975. Le principe de fonctionnement, qui a été amélioré au cours des trois décennies qui ont suivi le succès de Sharp, est basé sur le fait qu'une impulsion radar hyperfréquence de puissance moyenne à élevée peut produire un clic audible dans le sens auditif d'une personne en accord avec le signal. Cet effet est appelé « audition radar » depuis la Seconde Guerre mondiale.
Le Dr Joseph Sharp s'est servi d'un ordinateur pour transmettre une impulsion de type radar à micro-ondes chaque fois que la forme d'onde de la voix d'un locuteur passait de haut en bas.
Le résultat était que lorsque Joseph Sharp était assis en ligne avec un émetteur de micro-ondes émettant des impulsions comme indiqué ci-dessus, il pouvait entendre une voix « robotique » parlant les chiffres de 0 à 9. Il n'a pas poussé l'expérience plus loin, du moins d'après les dossiers disponibles. L'expérience de Sharp a eu lieu en 1973, et bien que le potentiel des rayonnements micro-ondes à causer le cancer n'était pas aussi bien connu, il se peut que le danger des rayonnements soit la raison pour laquelle cette technologie n'a pas, du moins publiquement, été développée davantage.
Les recherches sur l'audition radar effectuées par le Dr Allen Frey dans les années 1960 ont établi qu'il fallait environ trois dixièmes de watt par centimètre carré de surface crânienne pour générer les clics à partir desquels la voix est synthétisée. La synthèse de la voix à partir des clics est une forme primitive de « l'audio numérique ».
Depuis quelques années, dans les années 1990 et au début des années 2000, l'armée américaine a reconnu la technologie « voice to skull », qu'elle a abrégée en « V2K », dans son thésaurus en ligne. Pour des raisons inconnues, l'armée a supprimé cette entrée de thésaurus vers 2007.
Certaines références au développement de types plus avancés de la voix au crâne peuvent être trouvées parmi les brevets, et de rares références de l'armée de l'air des États-Unis à la technologie à la fin des années 1990 à l'avenir.
Voice to skull (V2S/V2K), une version commerciale surnommée MEDUSA – « Mob Excess Deterrent Using Silent Audio », a été proposée pour le développement commercial à usage militaire et policier, selon ABC news de l'été 2008.
Les cibles signalent des transmissions sonores invasives de bonne fidélité à différents moments de la journée. Les voix qui disent des choses profanes et désobligeantes sont courantes. Des faux bruits de sonneries de téléphone, de téléavertisseurs, de réveils qui sonnent, de coups à la porte de la cible, et d'autres sons ont été signalés. La fidélité de ces transmissions indique une amélioration par rapport à la méthode démontrée par le Dr Joseph Sharp.
---
Voice to Skull
Joseph Sharp's voice to skull success, performed with Dr. James C. Lin's pulsed microwave transmitter, and publicly announced in 1974 at the University of Utah, at a seminar presented to the faculties of engineering and psychology.
That seminar, and the operating principle of Sharp's successful experiment, were described in the March 1975 « American Psychologist » journal. The operating principle, which has been improved upon in the more than three decades since Sharp's success, is based on the fact that one microwave radar pulse of medium to high power can produce an audible click in the hearing sense of a person in line with the signal. That effect has been called « radar hearing » since World War II.
Dr. Joseph Sharp used a computer to cause one microwave radar-like pulse to be transmitted every time a speaker's voice wave form swung from high to low.
The result was that when Joseph Sharp sat in line with a microwave transmitter transmitting pulses as shown above, he could hear a « robotic » voice speaking the numerals 0 to 9. He did not carry the experiment further, at least according to available records. Sharp's experiment took place in 1973, and although the potential for microwave radiation to cause cancer wasn't as widely known, it may be that radiation danger is the reason this technology has not, at least publicly, been developed further.
Research into radar hearing by Dr. Allen Frey in the 1960s established that roughly three tenths of a watt per square centimeter of skull surface is required to generate the clicks from which the voice is synthesized. Synthesis of voice from clicks is a primitive form of « digital audio. »
For some years in the 1990s and early 2000s, the United States Army recognized « voice to skull » technology, which they abbreviated as « V2K, » in their on line thesaurus. For reasons unknown, the Army removed that thesaurus entry circa 2007.
Some references to developing more advanced types of voice to skull can be found among patents, and rare United States Air Force references to the technology in the late 1990s forward.
Voice to skull (V2S/V2K), a commercial version dubbed MEDUSA – « Mob Excess Deterrent Using Silent Audio », was proposed for commercial development for military and police use, per ABC news in summer 2008.
Targets report invasive sound transmissions of good fidelity at various times of day. Voices saying profane and disparaging things are common. False sounds of telephones ringing, pagers beeping, alarm clocks going off, knocking on the target's door, and other sounds have been reported. The fidelity of these transmissions indicates improvement over the method demonstrated by Dr. Joseph Sharp.